And the truth is, the best publishing companies, marketing agencies, public relations firms and ad agencies are fierce competitors. Not only do companies within the marketing and communications field from all over the world enter their best work on behalf of their clients, but there are also in-house departments and academia that encourage up-and-coming students to participate. As a result, having our work judged against top-flight superstars in our industry gives us great feedback because it compares our work against the best efforts of some world-class talent.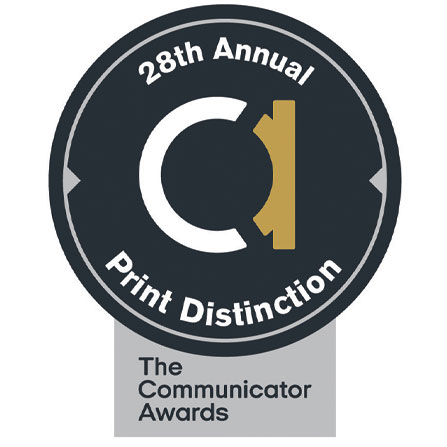 The Communicator Awards honors excellence in strategic, effective and meaningful communication across digital, video, podcasts, marketing, mobile, print and more. The Communicator Awards receives almost 5,000 entries from companies, agencies, studios, and boutique shops of all sizes, making it, globally, one of the largest award shows of its kind.
We are pleased to introduce you to our clients who won awards this year. Click the link below to see the publications.